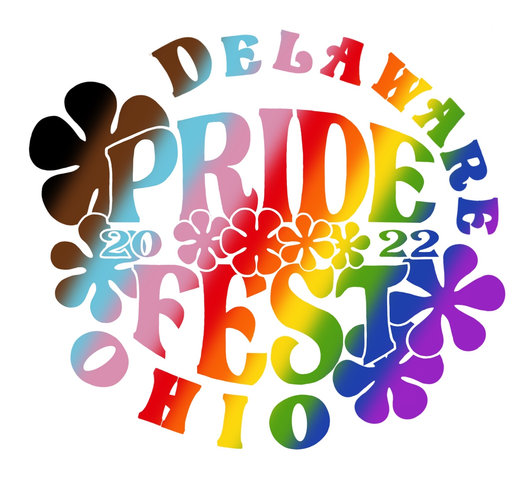 It's June and that can only mean one thing.
Rainbows up, friends. It's time for Pride!
This year, not only is the massive and joyful Columbus Pride celebration happening again for the first time since 2019, but there are also many smaller Pride festivals happening in towns all over Ohio.
If you love rainbows, self-expression and the joy of living your authentic personal truth, then get your cute little LGBTQIA+ and/or ally self to Pride!
Here's our Pride for beginners guide that we wrote last year, in case you're heading to your first Pride celebration. And below is a handy-dandy list of Pride events around central Ohio that the wonderful Stonewall Columbus group shared on Instagram.
Central Ohio Pride Calendar
Does this rock or what? You really can fill the month of June with awesome Pride celebrations, then continue the fun into fall.
We haven't been to all of the events above yet, but we've been to a few. And now I want to talk about our favorite family-friendly Pride celebration of all: Delaware Ohio Pride!
This was our second year going to sweet little Delaware Ohio Pride and I have to tell you, I don't think we'd ever miss it. I absolutely love the size of this event – it feels really comfortable, fun and friendly. There's lots to do but it's never overwhelming, even for anxious or sensitive kiddos.
I especially love Delaware Ohio Pride's family-friendly drag performances. Watching LGBTQIA+ and ally kiddos raise their hands to show it's their first drag show, then moments later seeing them skip up to the stage to give dollars to their favorite queens… it was heart-warming, let me tell you.
Drag shows are for everyone who has ever gotten all dressed up just to sing your favorite song to the mirror and/or dance around your bedroom. And if that's not you, well… can we even still be friends?
Kids of all ages (including me) LOVE the Delaware Ohio Pride event because there are tons of free giveaways at the different vendor booths. Most have stickers, rainbow-themed swag, water bottles and popsicles to give away freely. There are also great things to buy, too.
Between the music, the rainbow decorations, the friendly people, the family focus and all the dozens of tweens and teens dressed in their rainbow finery and proudly repping flags that express their identities… it's a beautiful vibe. I cry every time we go.
Just like last year, Z did beautiful Pride-themed makeup for me but I forgot to take a pic before I cried it off. I always cry at Pride because of the abundant joy and because it is so brave and beautiful to be authentically yourself in the face of hatred (and by hatred, I mean YOU, "Ice cream 4 Jesus" truck).
Just remember: the true Christians are the ones at Pride with smiles on their faces offering hugs and love. The ones outside protesting are false christians, so don't believe a word they say.
I also cry because I'm happy to see all the kids there with supportive parents, and for all the kids there who don't have parents to celebrate exactly who they are. For so many reasons, Pride makes me cry – but they are mostly happy tears.
With GOP lawmakers coming for LGBTQIA+ kids, and especially trans kids, it feels like we all need the joy and pageantry of Pride more than ever. June is a month to come together and celebrate love, our uniqueness, our differences and all that unites us.
We need to stand up and fight against intolerance, bigotry and hatred – and fight, we shall. But for right now, it's time to celebrate and lean into love.
Happy Pride!