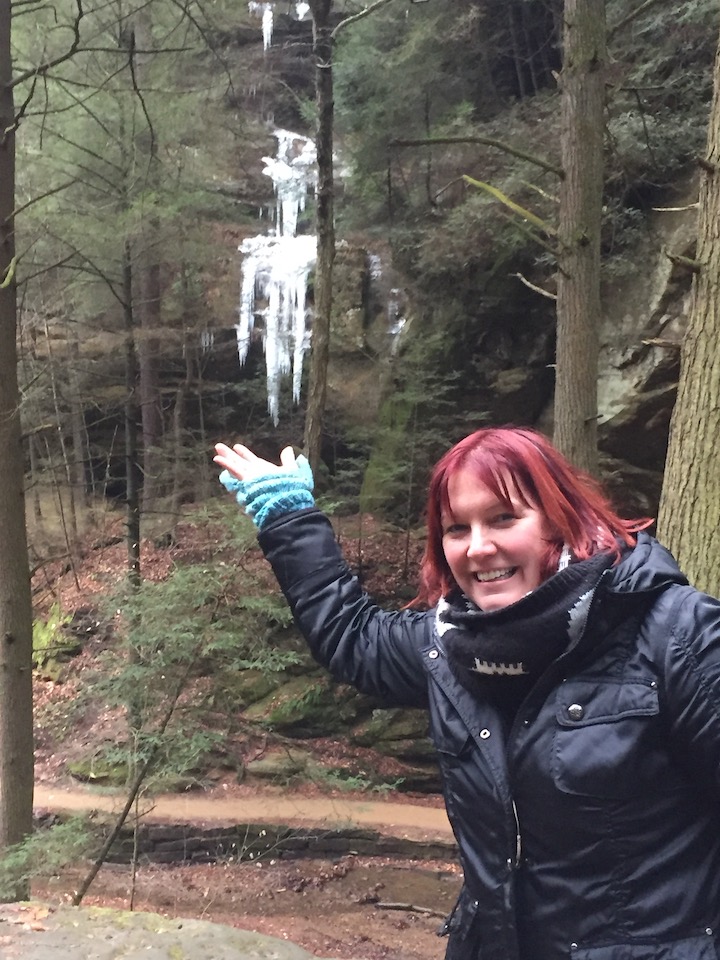 We adore day tripping down to the Hocking Hills area.
Just over an hour from Columbus, this natural, scenic treasure is beautiful in any season and truly a hiker's haven.
E and I went on hikes here together before we were married. I've gone on girls' day out hikes here with my bestie. And, of course, over the years, we've taken plenty of fun family trips to Hocking Hills.
We love the drive down, and the way the landscape changes from mostly flat in the Columbus area to prominent curves and valleys once you reach the Hocking Hills State Park region.
Driving the Hocking Hills scenic byway is a delight even if you don't stop to get out and hike.
In addition to making for a fabulous day trip, Hocking Hills is also a terrific place to rent a cabin and spend a few days unplugged and immersed in nature. Staying in the area gives you a chance to see and do even more, from hiking to enjoying quaint shops, cute little towns and good food.
We have found a weekend at a cabin in Hocking Hills always feels like a longer getaway because it is so relaxing and energizing to be completely surrounded by nature. Also, did I mention most of them have outdoor hot tubs? Perfect after hiking!
The true stars of Hocking Hills State Park are its seven main hiking areas, each featuring different geological formations, water features and natural beauty.
Each of the main hikes are self-contained, one-way loops (although some trails do interconnect) and most folks drive from one to the next so you get a bit of a break before starting the next hike.
My record to date is tackling three Hocking Hills hiking areas before needing to get some food and recharge a bit! I'm sure more avid and in-shape hikers could get all seven done in one very sweaty day.
One or two of the hiking areas in Hocking Hills are relatively flat, but most feature steps down into a gorge – and those same steps coming back up can be killer! Still, none of the hikes are super long and we've found them all to be pretty doable, even with kiddos and friendly, leashed dogs.
Are you ready to meet our top 5 favorite Hocking Hills hikes?
The Hocking Hills region is truly a hiker's paradise with these and so many other great hikes and trails to explore.
Do you have another favorite place to hike in Hocking Hills or elsewhere in Ohio? I'd love to hear about it – especially if it involves waterfalls!