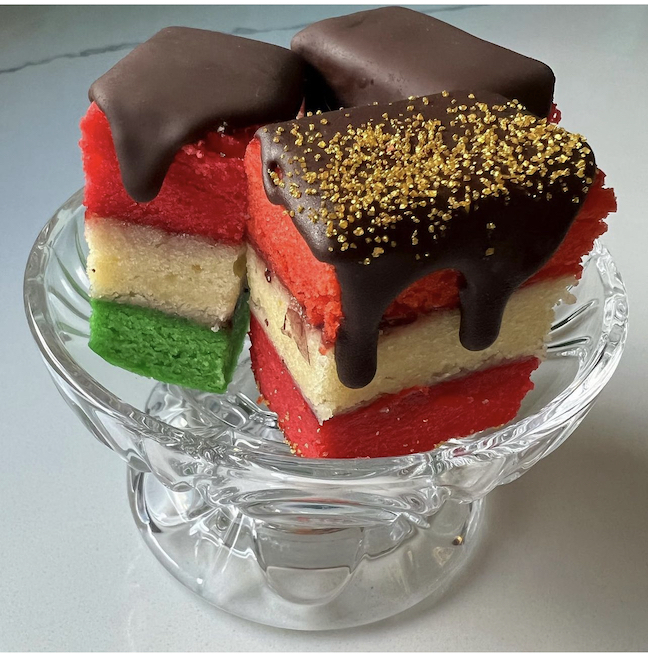 If you love cookies and sweet treats as much as I do, you know that sometimes you want to bake them yourself… but other times, you want to go out and find the good stuff close to home.
I'm all for heading out on a noble quest for treats to the ends of the earth at times, but it's also great to find local goodies right where you are.
Fortunately, there's no shortage of great eats – including sweets – in central Ohio.
As of late 2022, we have a new sweet treat provider in Lewis Center – and soon in early 2023, we'll say a fond farewell to another.
Here are all the sweet details.
Fat Girl Bakery is moving to Westerville
For the past several years, we've had a wonderful – and wonderfully named – bakery right here in our Lewis Center stomping grounds: Fat Girl Bakery.
We wrote about the Fat Girl's epic, themed Harry Potter birthday party a few years back. Amy is worth following on Facebook to find out about all her other fun, themed events and treats.
We've loved having her so close to home, but in mid-February, her bakery is moving to Westerville. The good news is that it's not far. We look forward to visiting the new Fat Girl Bakery shop once it's open.
Angie's Rainbow Cookies are now in the LC!
If you read our best cookies in Columbus post a few years back, then you know we're obsessed with Angie's Rainbow Cookies. They are as delicious as they are beautiful – but until recently, you had to travel to Clintonville or downtown Columbus to get your hands on these delicacies.
Now, I'm happy to say that Angie's Rainbow Cookies are based right here in Lewis Center with pick-ups available just about anytime. Follow Betsy on Instagram to find out when she has cookies available or to reach out with a custom order.
And if you've got a craving for Angie's Rainbow Cookies that just has to be satisfied right this second, you can head to Carfagna's Italian Market just off Polaris. There, in the bakery case, you will find locally-made Angie's Rainbow Cookies alongside many other Italian sweets and delicacies. I highly recommend the cannolis (made fresh to order) and lemon ricotta cookies as well!
I'm sure there are other bakeries and sweet shops here in Lewis Center that we haven't discovered yet. If you know of any good ones, won't you let us know in the comments below or over on Instagram or Facebook? You never know when you'll have the next sweet opportunity to treat yo'self.