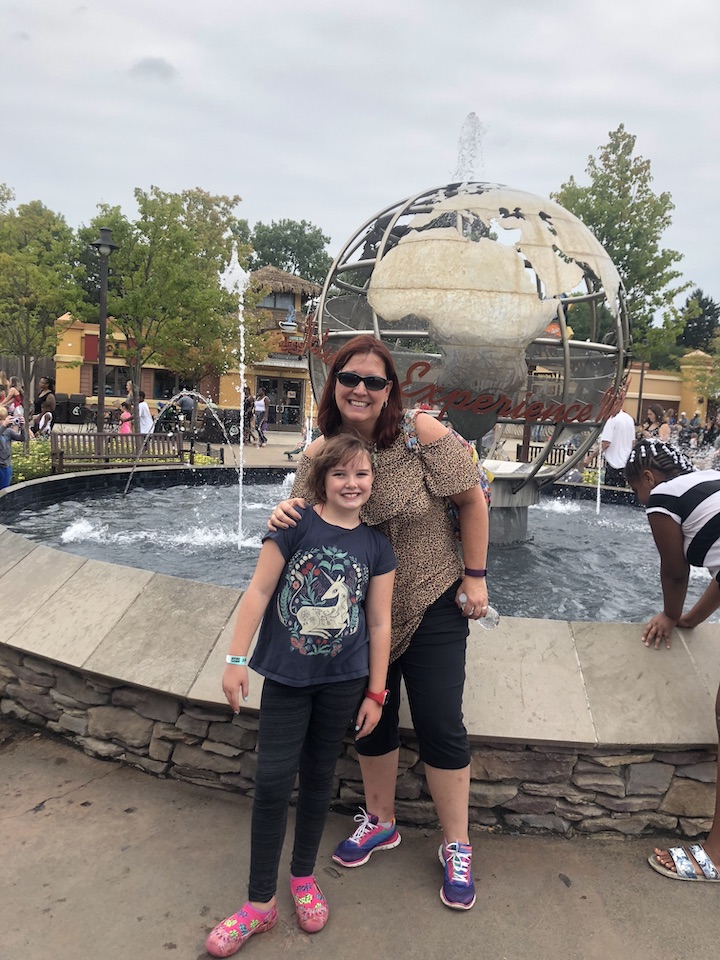 I cherish my memories of zoo trips with Zoe at all her ages and stages.
On our days off together, Z and I often headed to the zoo. We had certain traditions and rituals during those early zoo days together that made them even more fun.
First, on our way there, we would always sing the children's song, "We're Going to the Zoo." You can sing it the traditional way or fancy it up a bit like Raffi, but either way, it's just fun to sing while driving to the Columbus Zoo. We still sing this song together to this day anytime we head for the zoo!
Another tradition was packing a lunch and having a picnic there. I never liked the food at the zoo so if we didn't pack a lunch from home, we would go through the Panera drive-through on Sawmill and pick up lunch to bring in with us. Since we were headed to the zoo, I would give Z's lunch items zoo-themed names. She sometimes still asks for a "tiger-striped grilled cheese" from Panera!
A third zoo tradition for me personally is that I've always loved writing about our zoo adventures. As a result, here on the blog we've amassed quite a collection of zoo content!
Here are all of our past posts about the Columbus Zoo and all the fun we've had there over the years.
We hope you enjoyed reading all of our zoo posts as much as we enjoyed writing them. Now that you've read our favorite content about the Columbus Zoo, I'm sure you're dying to head there yourself.
You never know – maybe we'll see you there!