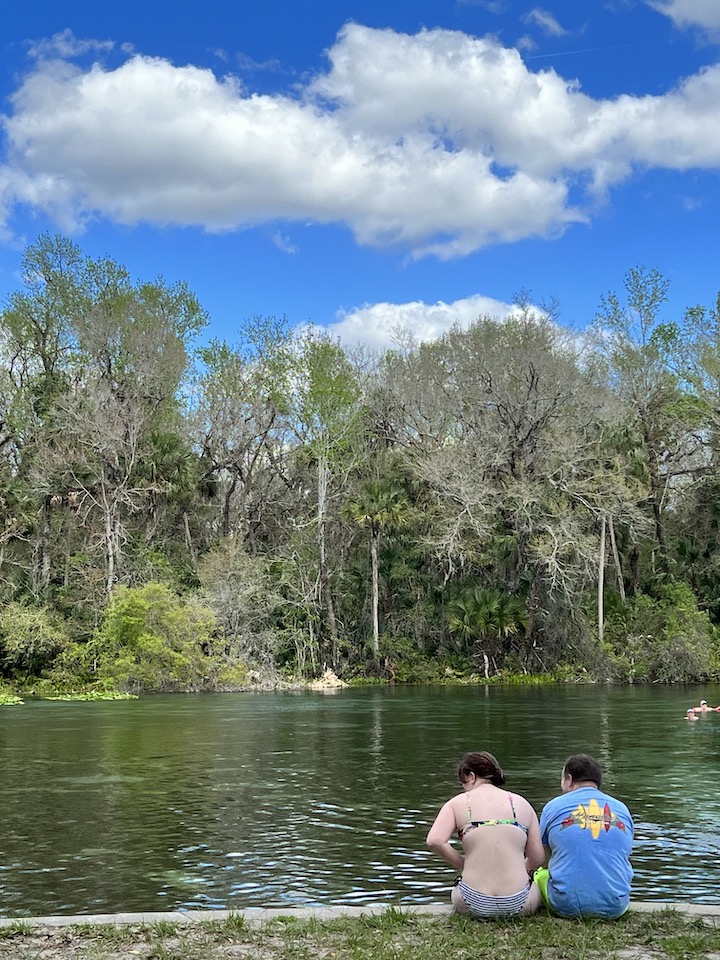 We love going to Florida, but we don't go to Disney anymore.
I know several friends who would find that statement shocking. They live for Disney! They worship at the House of Mouse.

Don't get me wrong, I personally love Disney. I used to have so much fun taking Z when she was little! But E never enjoyed it, and once Z got old enough to make her preferences known, she opted out too.
I guess that in our family, we prefer animals to princesses and natural wonders to man-made ones.
So, what do we do on our annual trips to visit Z's Grandpa in central Florida? Here are some of our favorite things to do in the sunshine state.
Gorgeous beaches. This one's pretty obvious – Florida is known for its amazing beaches. I love how each one is different and has its own vibe. We're partial to New Smyrna Beach, also known as the shark bite capital of the world. We have been swimming there with Z since she was very tiny and no, we've never seen a shark or felt even a nibble. We also adore Sanibel Island for shells and Daytona Beach for its super soft, sugar-like sand.
Crystal clear springs. This one deserves its own separate post. Florida's sweet, clear and natural freshwater springs are an absolute joy to visit and swim in. We first swam in the mermaid haven of Weeki Wachee spring, and since then have visited several others around central FL. I highly recommend this incredible family activity if you haven't done it yet!
Adorable small towns. Why spend all your money at Disney when there are charming, authentic small towns all over FL with great little local shops and restaurants? On our most recent trip, we really enjoyed the shops in New Smyrna Beach, historic downtown DeLand and lovely Winter Park. As an extra bonus, we found wonderful crystal shops in each of these locations and in Daytona Beach, as well.
Alligator watching. You never know where you'll see an alligator in Florida – they can be in literally any body of water, no matter how small. We've enjoyed river rides on the St. John's to spot alligators in their native habitat, as well as visits to Gatorland to see the giant dinosaurs up close. There's no wrong way to spot alligators as long as you're a safe distance away and you're not a small dog.
There you have it. There is simply so much to do in the sunshine state. We never lack ideas and have also been known to check out the Universal theme parks on occasion, too.
What are your favorite things to do in Florida? We're always looking for fun new things to do!