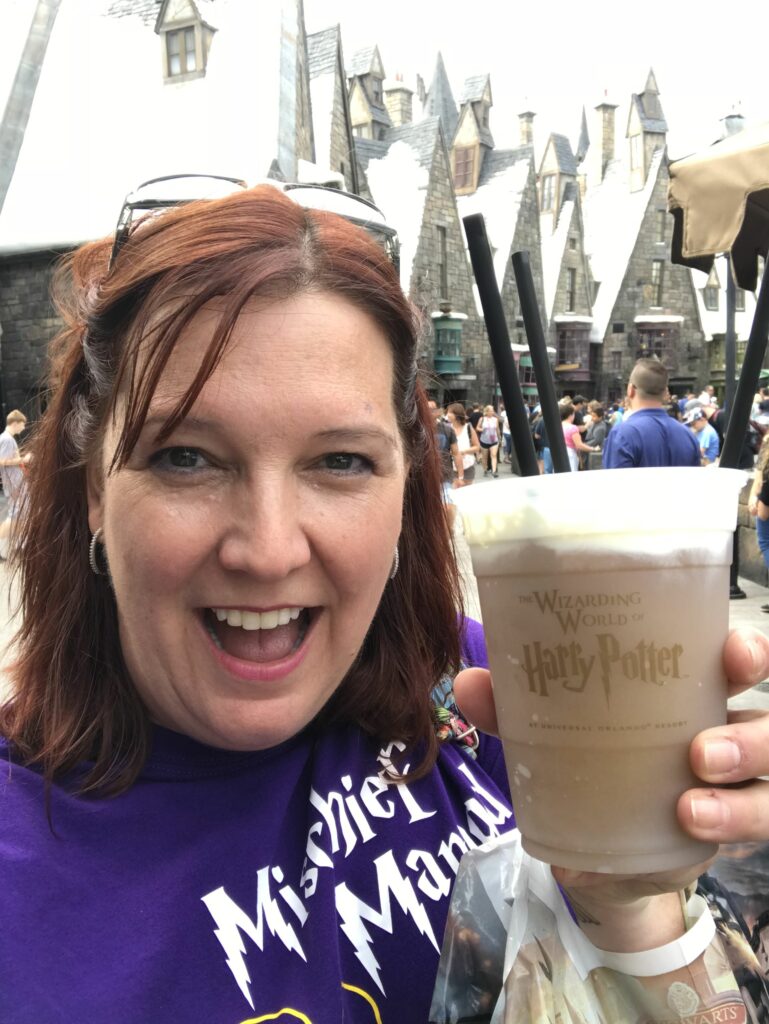 Confession time: this one goes out to my fellow HP nerds. If you're not into all things wizarding world, you may want to skip this one.
Later, muggles.
I was a relative late-comer to the fervor that is Potterdom, and I owe my entry into this magical world to a chance 2004 school book fair visit with my dear BFF and her daughter.
I had heard buzz about the Harry Potter books, of course, as five of the books and at least two movies were out by that time. Still, I had never read the books; I thought they were for actual children.
It wasn't until I picked that first one up, with the intention of purchasing it for my goddaughter, that I realized they were for children of ALL ages… in fact, for people just like me.
I read it before I gave it to her – devoured it in one sitting like a scrumptious helping of treacle tart made by the Hogwarts house elves.
I was enraptured by JK Rowling's writing, characters and her entire wizarding world from the very first page. I've often joked that I wish I could get amnesia for a while, just so I could read my favorite books all over again as if for the first time.
I have read the Harry Potter series multiple times, but there's nothing quite like that first time meeting soon-to-be beloved characters.
After finishing that first HP book, I quickly purchased a boxed set of the first five books for myself and demolished them all. I raced through the available movies, too, but they have never moved me quite as much as the original source material in the books.
Then began my interminable wait for the sixth book, Harry Potter and the Half-Blood Prince, which didn't come out until July 2005. I was fully invested (read: geeked out for life) in the Harry Potter universe by that time, even dragging my bewildered muggle fiancé to the epic HP-themed Wizarding Wilmington event in Wilmington, Ohio, that summer. It was glorious – but finally getting my hands on that glorious sixth book was even better.
The two-year wait for book seven, the final installment, was nearly agonizing. When it became available in July 2007 I literally stayed up all night reading it, then went to bed and slept, only to begin my second read as soon as I awoke.
How many tears I shed over that tome, I cannot even begin to imagine. I'm pretty sure E, by then my beloved muggle husband, feared I was losing my mind. Were my tears for the story and characters – or for the realization that I had come to the end of JKR's incredible universe? A little of both.
Thankfully, that may have been the end of the intitial 7-book series but it certainly wasn't the end of the universe. I've continued to love and follow the Wizarding World in all its forms, including watching the HP movies and subsequent Fantastic Beasts movies and reading the Harry Potter and the Cursed Child play script when it became available (though I still haven't seen it on Broadway – #LifeGoals).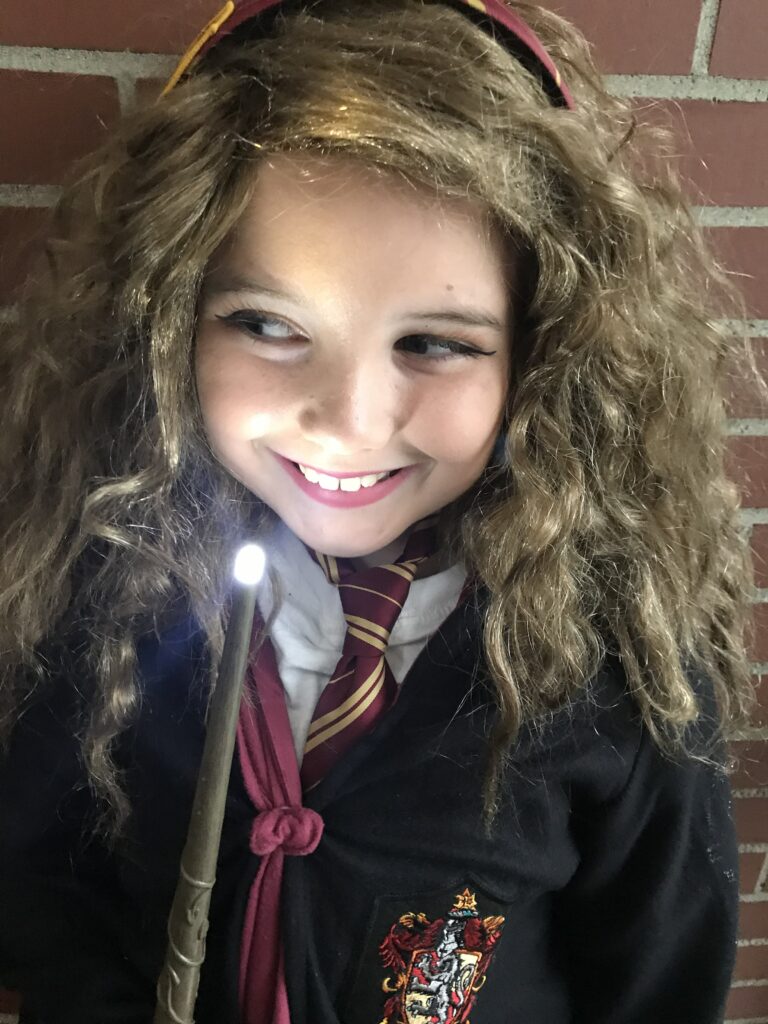 When our beloved daughter was born, we gave her a middle name straight out of Jo Rowling's playbook. It's worth noting that Z is not named after the evil villain character herself, but the star. Still, the Latin meaning of her middle name is certainly true both for our own little female warrior and the unforgettable Bellatrix LeStrange.
This past year, I researched and visited the Wizarding World of Harry Potter at Universal Orlando in Florida. We've enjoyed family vacations to places that have a connection to JK Rowling and her wizarding world – like York, London and Paris in 2018. And we've got time coming up in Los Angeles soon so I'm hoping to steal away with Z to check out the smaller Cali version of Universal Studios Hollywood's Wizarding World of HP.
It did my heart good when Z wanted to be Hermione for Halloween a few years back – probably one of the best female characters of all-time. Reading the books with Zoe, and seeing her experience them for the first time, is a true joy. I listen to HP themed podcasts from time to time. And one of these days, I'll make it to NYC to catch both parts of the Cursed Child on Broadway.
If you're an HP nerd like me, what are some of the ways you stay close to the characters, books, movies or overall wizarding world – and have you ever been this devoted to any other fandom? I'd love to hear your stories in the comments below or over on Facebook.