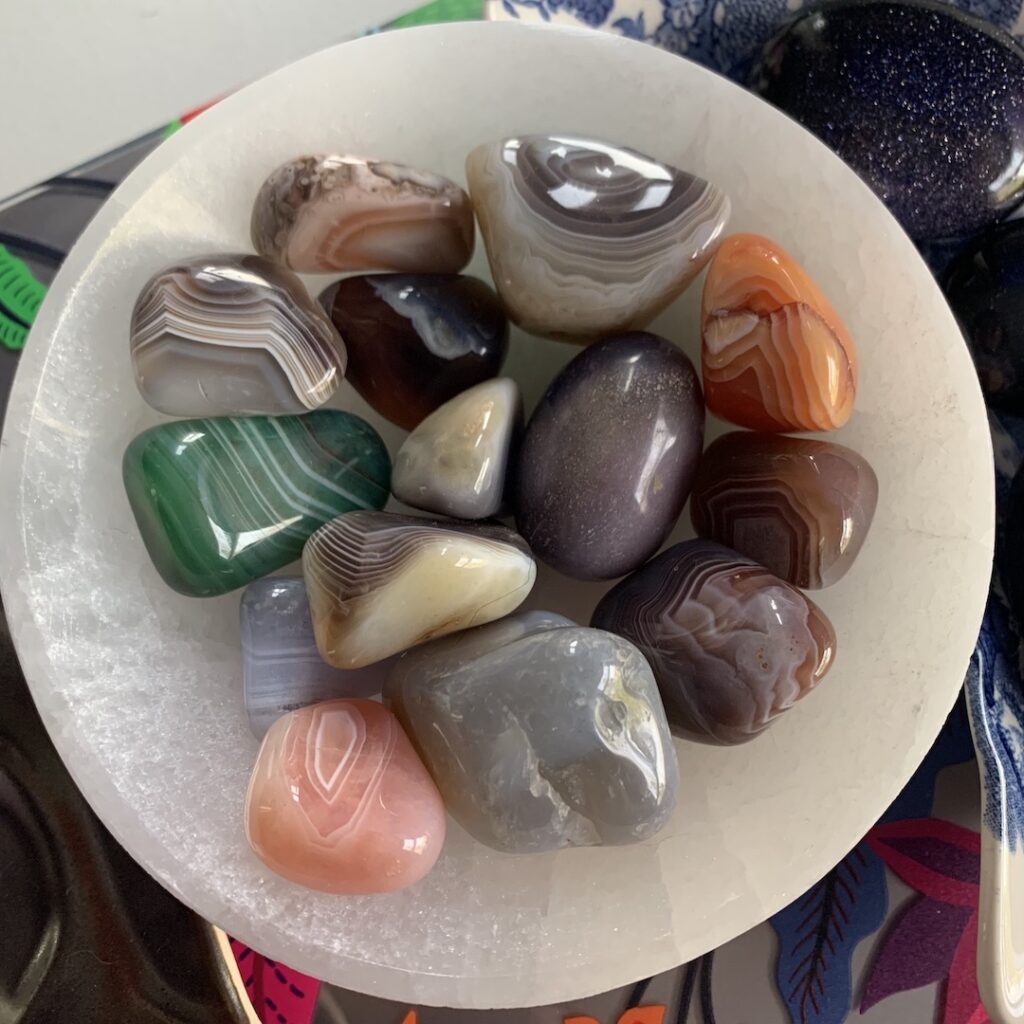 If you love crystals, this post is for you.
As you probably already know, we love them, too!
Crystals combine our love of nature with our love of pretty things, plus a little sprinkle of magic and mysticism. From luscious, rainbow-hued fluorite to flashy, iridescent labradorite, I'm hooked.
Z and I have always loved pretty rocks and gems, and we're always attracted to crystals anytime we see them in a gift shop.
We took it to the next level in about 2020 when we started intentionally seeking out actual crystal shops and being strategic about our collections.
During the Covid lockdown of 2020, crystals truly became part of our self-care regimen and spiritual toolbox. I was interested to read that the global "crystal madness" trend actually started even earlier than that, but I guess it took a while to make it to us here in the midwest.
Anyway, we've written about crystals quite a bit in the last two years, so it's high time I gathered all this high-vibrational content together in one place.
If you're local to Columbus and central Ohio, there's plenty for you here. And if you're not, don't worry – we've gone crystal and rock-hunting on the West coast, too. Hopefully, there's something for every healing crystals fan. We hope you enjoy!
Is there any kind of crystal content you'd like to see us write about? Let us know in the comments below or over on Instagram or Facebook. We're still collecting crystals like mad and we'd love to write more about them!