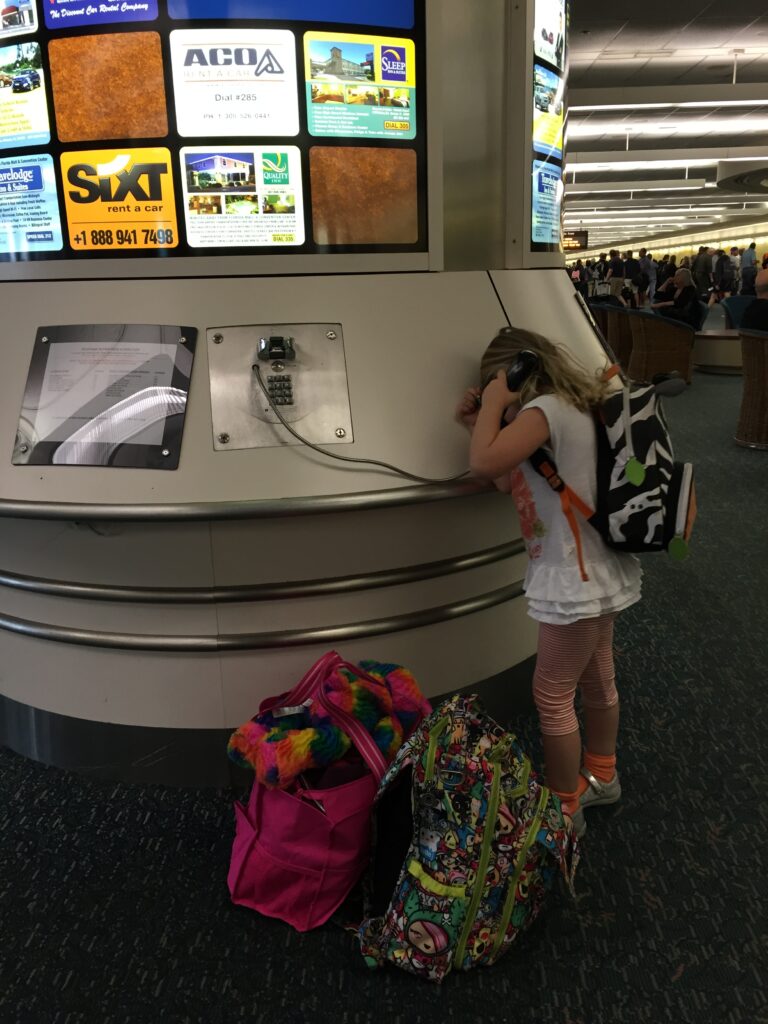 Do you miss travel as much as I do this year?
Once upon a time, as an act of devotion to my beloved, I gave up travel for a year. It was incredibly difficult for me, but I knew I owed it to him. I had dragged him on between 3-5 trips each year for our first ten years together – and he's a reluctant (at best) traveler.
So in 2013, the year that Zoe was three, we stayed at home for the entire year except for a couple of previously committed road trips. That entire year, I sorely missed airports, airplanes, new travel experiences and far-off adventures. I enjoyed taking family staycations and exploring Ohio, but part of my soul felt sad at no "real" travel or vacations.
Our current no travel year feels a bit like deja vu, only this 2020 travel ban is far worse. This time, it's due to COVID – and unfortunately, that means there's no clear end in sight.
I have to look on the bright side. I've seen hubby relax into this, our second ever year without travel in the 18 years we've been together. I've seen him enjoy having time to work on various home DIY projects and his beloved cars. We've all loved the together time with our dogs and our newest addition, Galaxy.
We've also taken a couple of fun, local road trips as a family this year: our little getaway to a cabin on Kelley's Island (which really did feel like a true vacation), a night at Splash Harbor and a memorable AirBnB overnight.
But if I'm being candid, I miss REAL travel so much that it hurts. I miss getting on a plane to somewhere new and exotic. I miss the ocean. I miss snorkeling, coral reefs and mountain views. I miss having fabulous adventures in a new-to-me city or tropical locale. I miss waking up and facing the toughest decision of the day: whether to hit the beach or the pool first (the right answer is beach first, then pool, then repeat).
My travel wish list is a mile long – plus we have our international family members to visit in Thailand and Germany – yet no one knows when we Americans will be welcome again in Europe, Asia or the rest of the world.
I'm thrilled that we've discovered Amazon Explore, which can help ease these travel pangs somewhat. I also know that, since I've started my own business and dropped down to part-time so I can help Z with her at-home schooling, it makes sense to be staying home for a while anyway and saving for future travel.
But man, don't you just feel sick of home sometimes? Don't you want to get out and wander someplace you've never been before – somewhere where the people speak a different language (or at least with a different accent) and where you can eat fabulous, exotic foods you can't get at home?
We did squeeze one short, important family visit in – our first time on an airplane this year. Although it was a familiar destination and not an exotic one, I still made the most of it and soaked up every moment. I noticed and photographed plants and wildlife we don't have here in Ohio. I sat out in the sunshine and got as much natural vitamin D as I could. And most important, I cherished every minute with our beloved family, whom we haven't otherwise seen during this long, strange, tough 2020.
I realize that I haven't provided many tips or ideas in this post. I guess for now, my three biggest recommendations for surviving life without travel are:
1) Lean into Dorothy's motto: there's no place like home. Clean out closets, redecorate rooms and make your space the coziest, comfiest and most welcoming that it's ever been.
2) Take in all the travel-related books, magazines, TV shows, movies and experiences that you can. Work on that fantasy travel wish list. Dream about trips from long ago. Save and plan for the far-off trip of your dreams.
3) Truly embrace local travel and staycations in order to capture that elusive "getaway" feeling as well as you can without hopping on a plane. Visit new places in your town, county or state – safely and with social distancing, of course.
If you have other ideas for getting through this time without travel, I'd love to hear your ideas in the comments below or over on Facebook. We'll get through this together!