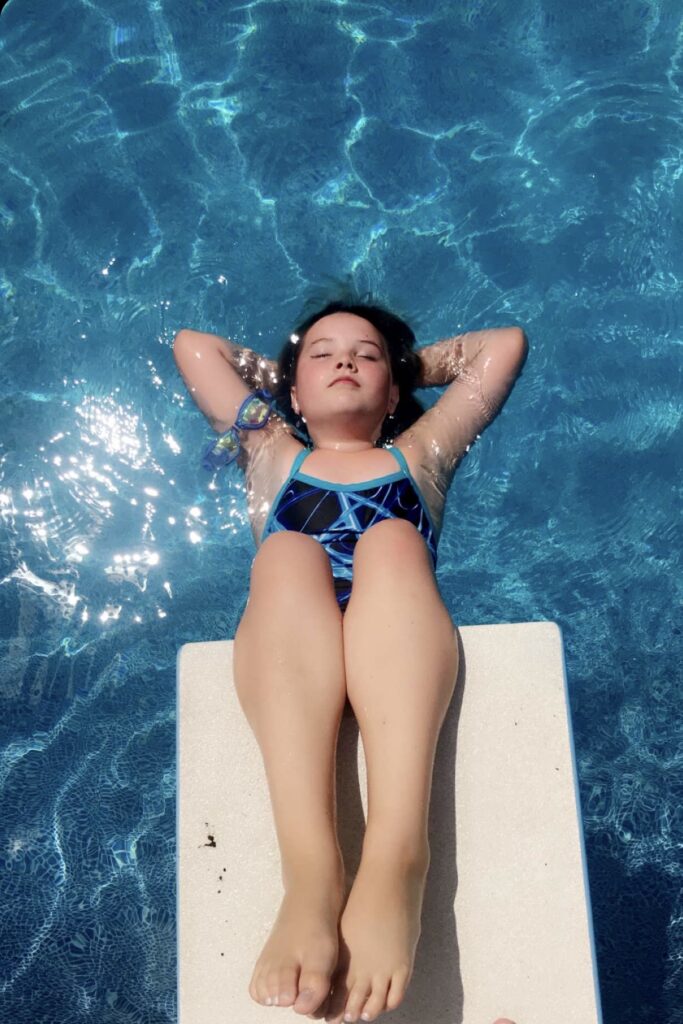 As Ohio's winter-into-spring phase drags on, plus so many of us have been forced into being reluctant homeschoolers by the Coronavirus, I find myself daydreaming about fun summer plans to come.
Let's be honest: as dual working parents, it can be hard to get super excited about summer because it's actually a really challenging time full of childcare worries and the angst of your kiddo being off school while you still have to work. Kind of like during a Coronavirus pandemic.
Still, there's a lot of joy in summer, too. Oh who am I kidding – even for those of us who have to work most of the time, summer is just the best.
How do you celebrate the end of school and start of summer for your kids? We have developed some pretty fun family rituals and traditions over the years.
For starters, on the last day of school, we always ambush the kids getting off the bus with silly string, squirt guns and an all out fun-attack. The kiddos know it's coming – they must, after all these years – but they still get giddy and goofy along with us adults. It's a riot and worth all the driveway clean-up afterward.
Then, we usually try to take a couple of vacation days to do something fun together as a family. This might include day escapes like renting a boat on Alum Creek Lake or taking a trip together out of town (for several years, we went to NYC). Hitting an Ohio water park like Zoombezi Bay or Castaway Bay can also be fun.
After that, Z gets right into the discipline and structure of her summer swim team and dive program. Her program is five mornings a week plus meets on weekends, and provides great exercise, time outside in the sun before it's too blazing hot, and some nice structure for her otherwise carefree summer days.
The rest of her day is spent doing fun things with her summer nanny. For the first eight years of her life, Z was stuck in daycare all summer long and I had massive mom guilt about it. But ever since we opted to switch to a summer nanny instead, she's been living the summer life of her dreams. And I get little glimpses of them throughout the day thanks to our Ring doorbell and security cams!
After dive team ends but before summer is over, Z will also do at least one week at a local day camp. We've tried several summer camps in Columbus, and her favorite by far has been summer art camp at the Ohio Craft Museum, which she did for two years in a row. Last year she did a week of outdoor, traditional camp at Highbanks Metro Park and although she came home very sweaty and tired each day, she learned a lot about nature and is now a master salamander-finder.
Each summer includes at least a few fun weekend adventures, pulled from the Ohio travel wish list that I carefully curate each year. Last year, we loved Kings Island, Otherworld and Land of Illusion's Aqua Adventures. I can't wait to see what we get into this year – a weekend at Kelley's Island is already on the books.
We typically get some fun visitors at some point each summer – either my folks, a few nieces or nephews, my brother and his family or some other combination of friends and family. Our house is plenty big enough to host a gathering, and our location makes us a great launch pad for a multitude of Columbus and Ohio adventures. We always love having visitors, and no one loves it more than our dogs!
Last, but definitely not least, each summer usually includes an epic family vacation. In 2018, we went to Europe and I doubt we'll be topping that trip anytime soon. But we're all pretty stoked for this year's road trip adventure out west to see the Grand Canyon, Antelope Canyon and Lake Powell. Arizona, National Park Service and the great American southwest, here we come!
Are you like me – do you daydream about summer to help you get through winter – and do you find yourself fantasizing about your kids going back to regular, wonderful school? I'd love to hear about your fun summer plans and trips in the comments below or over on Facebook. Spring – and relief from the Coronavirus blues – can't be long, now, right??